This event has passed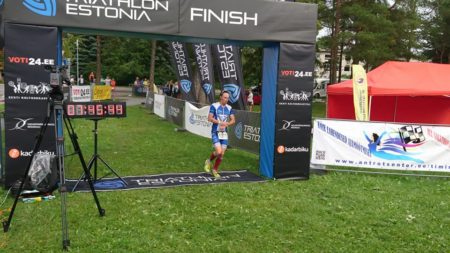 PRECISION RUN OF TRIATHLON ESTONIA
It is one exciting event where everyone has possibility to win the race even without having level of top runner. Participant have to own ambition to move only because the goal of race is feel Your predetermined target speed on six different trail splits. Only one split has speed which is suitable for faster runners. If You run slower than predetermined speed, it will be added 2 penalty seconds per every lost seconds. If You run faster than predetermined speed, it will be added 5 penalty seconds per every won seconds. The sum of splits result will be calculated as final result.
Out of stock
Sorry no more offers available
Status
There are no ticket available at this time.
3 Registreerunuid
Schedule
17.00 kuni 19.00 kohapeal registreerimine ja numbrite jagamine.
18.00 kuni 19.30 stardid
20:15 (orienteeruvalt) autasustamine