From this page you will find detailed overviews, how to solve most widespread problems, arising when managing events. Send your question to us if you can not find the answer to your question from the selections in submenus.
As basis of this platform is an e-shop platform, independent users can find valuable hints also from Woocommerce instructions.
Default language is English. To choose different language, You can find button from own profile settings.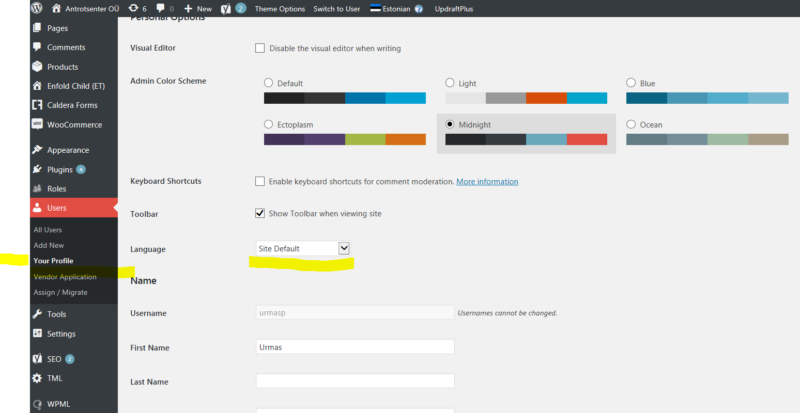 FIRST STEP IN EVENT CREATION
Select "Products"
If Provider has determined for you a product (Event), you will see it. To add a new product, click "Add products"